Wild Crocuses.
There is a small, tussocky, 8-acre meadow that might appear unremarkable. Yet this is one reason, having been left alone, unploughed and uncultivated, that makes it scarce and special. The other is because it is mysteriously dotted with 400,000 'wild' spring crocuses
.
Bordered on one side by gardens, the meadow slopes to a spring-fed brook. It is a rare village edgeland; a natural buffer between houses and farmland, surrounded and crossed by old hedgerows and patched with blackthorn and bramble thickets, accessed by a short track beside the old smithy.
The crocuses poke egg-yolk centred, purple and lilac heads through last year's tresses of dead, winter-whitened grass. Chequering the field with surprising pops of colour, this is the largest concentration of naturalised spring crocuses in Britain. Where they came from remains a puzzle.
The earliest evidence is found among 200 year old farming records, when grazing was traditionally delayed to allow flowering. The crocuses must have been long established and traditionally significant then, to produce such an effect on agriculture in those times of improvement and enclosure. Preserved by timely haymaking and grazing, the bulbs were pressed, split and squeezed between the cloven feet of cattle (as they are still) and the sward kept down for the crocuses and other wilder flowers to flourish.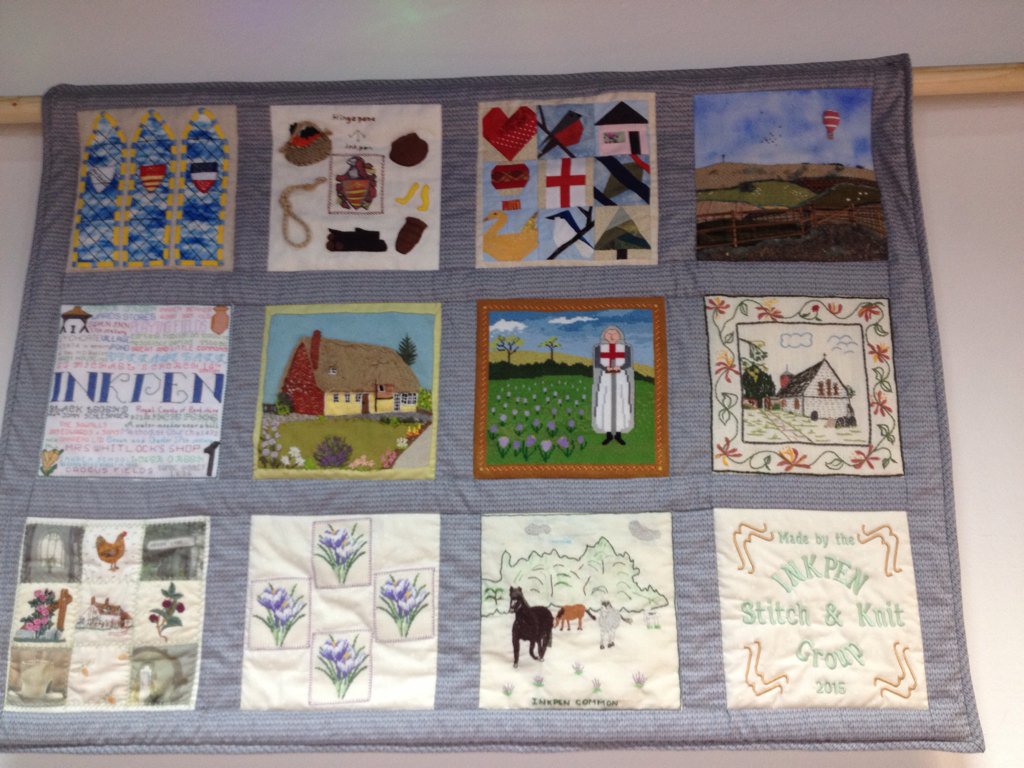 Local legend suggests twelfth-century monks of the Knights Templar brought the corms from the Mediterranean. They held land here and nearby at Templeton and Inglewood. Elsewhere in the country, crocuses emanate from holy sites and the herb gardens of monks – but rarely spring Crocus vernus. That they were planted as a substitute for saffron seems unlikely as they do not produce the spice. Perhaps the 'wrong bulbs' were a Monty–Pythonesque mistake. Perhaps their original use has been lost in time. Or, perhaps, they grew from waste dumped from the small potteries onto this awkward, lovely, damp and sloping field.
Our native wildflowers have rarely been as well-protected as the anomaly of these crocuses, even with our supposedly enlightened laws and sensibilities. But, because of their protection, this remnant meadow is abundant in old-school biodiversity. A SSSI managed by The Wildlife Trusts, it is always worth revisiting for its orchids, pignut, meadow saxifrage and attendant insects and birds.
It is hard to look up, for fear of treading on the crocuses, but there are uninterrupted views of the near downs: Inkpen and Rivars Down, the 'Gap' and the Bull's Tail. And there are nearly always kites, bullfinches and warblers (soon) and sometimes, a barn owl, late evenings.
Here, the spirit of place pulls and is what I love best: there is a tangible feeling of
childhood nostalgia and innocence in the air, invoked by the preservation of an otherwise perfectly decent piece of farm (or building) land in the name of history, mystery and wonder. This little spot has survived the centuries because people have taken pleasure in it. It has the joyful air of fairs about it, of children playing, lovers meeting, of spring returning. Even the solid, high curve of Gallows Down, its adulterers gibbet in plain relief against the sky, holds no menace; only desire.
A chaffinch sings down its musical scale of notes and I hear the first chiff-chaff. On the breeze comes the smell of the first of the year's cut grass.